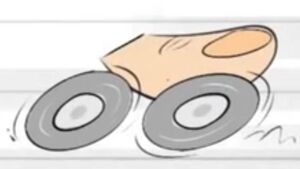 Big Toe is a monster truck that's shaped like a toe. It was in the Smash up Derby in the Grojband Pilot.
Appearance
Edit
Big Toe is a giant monster truck which has a body in the shape of a giant toe. It has giant black tires.
Big Toe is a parody on Big Foot.