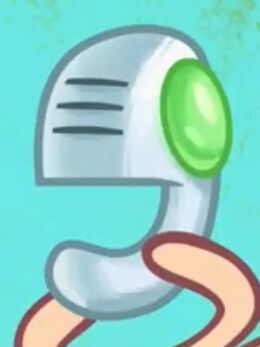 The Blab Tap
is a futuristic cellphone that gets implanted into a person's ear. It appeared in the episode "
Ahead Of Our Own Tone
". The Blab Tap actually takes over peoples minds when they use them. The first one was used by
Trina Riffin
. When it synchronizes with her mind, it grants her total power over everyone else using a Blab Tap, and uses this power to take over
Peaceville
.
Appearance
Edit
The Blab Tap is a miniature metal white cellphone that can clip into your ear. It has three black lines on it and a green light.
The Blab Tap is very similar to the EarPods from Doctor Who, which are also ear mounted phones linked directly to a person's brain.
Ad blocker interference detected!
Wikia is a free-to-use site that makes money from advertising. We have a modified experience for viewers using ad blockers

Wikia is not accessible if you've made further modifications. Remove the custom ad blocker rule(s) and the page will load as expected.