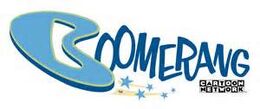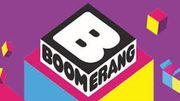 Boomerang is one of the production companies that aired Grojband, which aired on Boomerang from 2013 to 2014, and again from January 10th, 2015 until July 12th, 2015.
While Cartoon Network was first debuting the episodes of Grojband on their channel, Boomerang was already airing the episodes five episodes ahead.
Although the episode Six Strings of Evil was temporarily banned in the Cartoon Network broadcasting of the show, it aired normally on Boomerang without hesitation.
The final 13 episodes aired on Boomerang airing in Canada, therefore making every episode originally aired in the United States before Canada.
Ad blocker interference detected!
Wikia is a free-to-use site that makes money from advertising. We have a modified experience for viewers using ad blockers

Wikia is not accessible if you've made further modifications. Remove the custom ad blocker rule(s) and the page will load as expected.