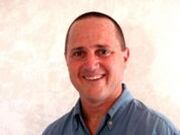 Kyle Douglas Hart
is a writer on the animated series,
Grojband
.
Episodes Written
Edit
Hair Today, Kon Tomorrow (2013) Writer (with Ethan Banville)
Pox N Roll (2013) Writer
Space Jammin' (2013) Writer
Love in a Nethervator (2013) Writer
Rock the House (2013) Writer
Hologroj (2013) Writer
Dueling Buttons (2013) Writer

Ad blocker interference detected!
Wikia is a free-to-use site that makes money from advertising. We have a modified experience for viewers using ad blockers

Wikia is not accessible if you've made further modifications. Remove the custom ad blocker rule(s) and the page will load as expected.