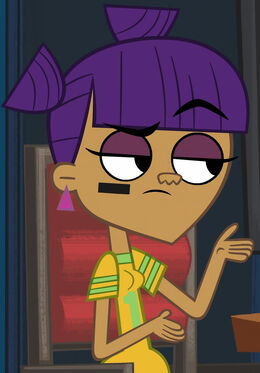 Ms. Obedience is a character that appeared in the episode Line of Credit. She was formerly a criminal who made popular music until she went straight, making her music more popular.
Biography
Edit
Ms. Obedience is a song writer who used to be a girl who always caused crimes. Her music was very popular back then. After a while, she got bored with being bad, so she went straight. This made her music even more popular.
Appearance
Edit
Ms. Obedience is a girl with tanned skin and purple hair that she wears in short pigtails. She has black mascara and a streak of black facepaint under her eye. She wears a yellow jersey with green stripes. She wears blue shorts and brown shoes.
References
Edit