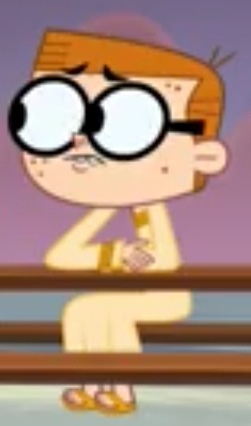 Nerdicius
is the god of unpopularity. He was told about in a
Rock Lore
in the episode "
Six Strings of Evil
".
Rock Lore Story
Edit
Nerdicius was the most unpopular god in all of Rocklympus. Nobody ever wanted to talk to him which made him feel very sad and lonely. This was all until he found the Flute of Rocklympus and played it which caused him to transform into a stunningly cool god which all of the goddesses then adored.
Appearance
Edit
Nerdicius is a nerdy god with pale white flaky skin that is covered in red pimples. He has thick black round glasses. His hair is short cut and orange. He wears a bright yellow robe with golden bracelets. He also wears tan sandals with golden straps on them.
Ad blocker interference detected!
Wikia is a free-to-use site that makes money from advertising. We have a modified experience for viewers using ad blockers

Wikia is not accessible if you've made further modifications. Remove the custom ad blocker rule(s) and the page will load as expected.