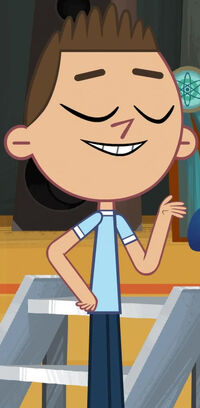 Ringo[1] is a background character in Grojband. He had his only speaking role in the episode "Inn Err Face", where he built a Mini-Sub to enter in the Science Fair. Kin stole his mini sub and shrunk it down to enter Trina and rescue Kon. This confused him because he had no idea where his Mini-Sub went which also got him disqualified.
Appearance
Edit
Ringo is a young boy with brown spiky hair that he wears in a mullet and white skin. He wears a light blue shirt with a white collar and white sleeves. He also wears a pair of blue jeans and brown shoes.
Episode Appearances
Edit
It is possible that he is a parody or allusion to Ringo Starr.
References
Edit
Ad blocker interference detected!
Wikia is a free-to-use site that makes money from advertising. We have a modified experience for viewers using ad blockers

Wikia is not accessible if you've made further modifications. Remove the custom ad blocker rule(s) and the page will load as expected.