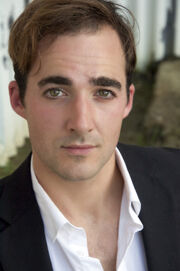 Tyrone Savage is the voice actor of DJ Fusion and Loud Frank.
Outside of Grojband
Edit
Henry Bailey (Wind at my Back)
Mythic Warriors (Achilles)
Redwall (Matthias)
Unknown Character (Stoked)
Lightning (Total Drama)
Tyrone Savage has worked with Fresh TV before, voicing Lightning on Total Drama and an unknown character on Stoked.
Ad blocker interference detected!
Wikia is a free-to-use site that makes money from advertising. We have a modified experience for viewers using ad blockers

Wikia is not accessible if you've made further modifications. Remove the custom ad blocker rule(s) and the page will load as expected.